I made this last night because I noticed this terrific high-value coupon for
$2 Off Heinz 57 Sauce.
I love recipes where you dump the ingredients in the crock pot, hit the "on" button, and out pops something wonderful a few hours later.

BBQ Crock Pot Chicken Buns
4-6 chicken breasts, cut in half
1 10-oz bottle Heinz 57 sauce
1/4 C. ketchup
3 T. brown sugar
1 T. apple cider vinegar
1 T. Worcestershire sauce
1 tsp. garlic powder
A few drops Tabasco to taste (I like the Chipotle flavored Tabasco)
Dump all ingredients in your slow cooker and turn on high for 3-4 hours. Use a fork to shred the chicken, and return to slow cooker on low until chicken and sauce are well combined. Serve on hamburger buns.
******************
Print these coupons before you make this recipe if you don't have the Heinz 57 Sauce or Worcestershire Sauce on hand: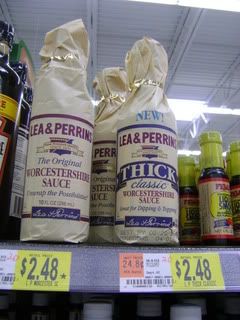 Lea & Perrins Worcestershire Sauce
Walmart Price = $2.48
Coupon = $2.00 Off
Final Price = $.48
(also just $2.49 at Target this week)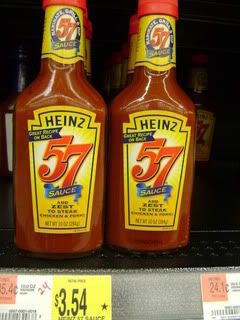 Heinz 57 Sauce
Walmart Price = $3.54
Coupon = $2.00 Off
Final Price = $1.54
(also just $3.54 at Target this week)
I also purchased hamburger buns off Walmart's bakery clearance cart to save even more: