I found a package of 10 sponges at Dollar Tree and my eyes lit up with possibilities! I saw this
sponge ball
on Martha Stewart, but we decided to take it a step further and do butterflies!
First we picked out one color for the body, and two colors for the wings.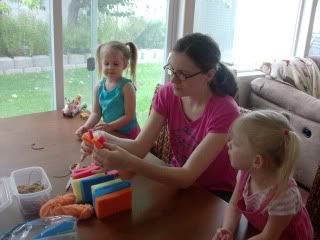 The body was cut off the short end of the sponge. The wings were cut off the long side. I also cut the wings in half through the depth of the sponge, because they were too bulky.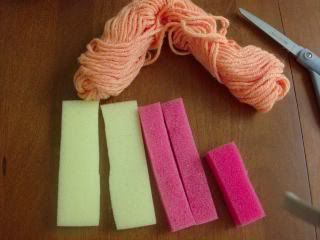 Then we laid the skinnier wings on top of the wider wings and cross them over. Then put the body on top.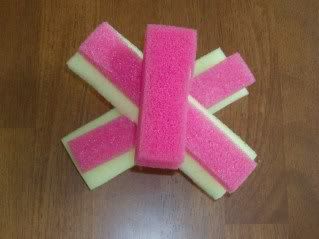 Next, tie around the middle of the butterfly. We used matching yarn. An X across the butterfly's "chest†worked the best. (You can see it in the orange and pink butterfly.) And, Play!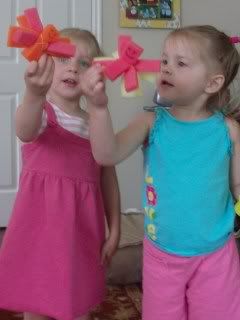 Use your imagination! We also made a flower, a fish, and by the time the girls were done playing, the butterflies looked more like octopi. You can also cut a slit in the sponge to connect another piece. It is a rainy day, so we didn't try them as water play toys yet, but we are definitely going to!