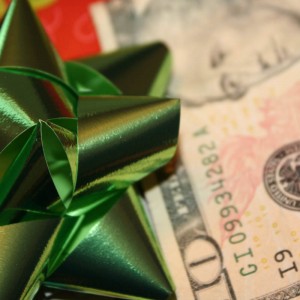 In keeping in line with the money portion of Forget the Joneses Boot Camp today's assignment is to:
Can you make this an all-cash Christmas? Perhaps you can take a little from each paycheck from now until Christmas? Or maybe you have a Christmas Club savings you've been putting aside through the year? The idea is to try not to rely on credit cards for our purchases.
If you have gone over and over your budget but just see no way to make this an all cash holiday, can you consider cutting back on gifts? Or perhaps gifting some home made goodies? More on
Creating a Holiday Spending Plan HERE
When you're done creating your spending plan come back and tell us how you did! Can you make it an all-cash Christmas?
Some related posts:
http://mommysavers.com/boards/money-...tmas-club.html
http://mommysavers.com/boards/money-...tmas-year.html
http://mommysavers.com/boards/money-...your-kids.html
http://mommysavers.com/boards/money-...christmas.html
http://mommysavers.com/boards/money-...ling-year.html