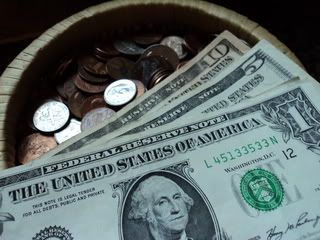 Today's assignment is to find the hidden cash!
What can you do to save up or earn some extra money between now and the start of your Holiday season to help with the expenses? Check the couches (and your Hubbys jean pockets!) for loose change, Use your CVS extra care bucks, and don't forget the gift cards you have laying around that you never used….perhaps you could use one of those towards a gift for someone on your list!
What are some other ways you can "find the hidden cash�
Even if you don't need the cash, I challenge you to find some extra cash to donate to a holiday charity that's close to your heart.
Related topics:
http://mommysavers.com/boards/money-...e-quickly.html
Have You Joined Swagbucks Yet? | Mommysavers.com